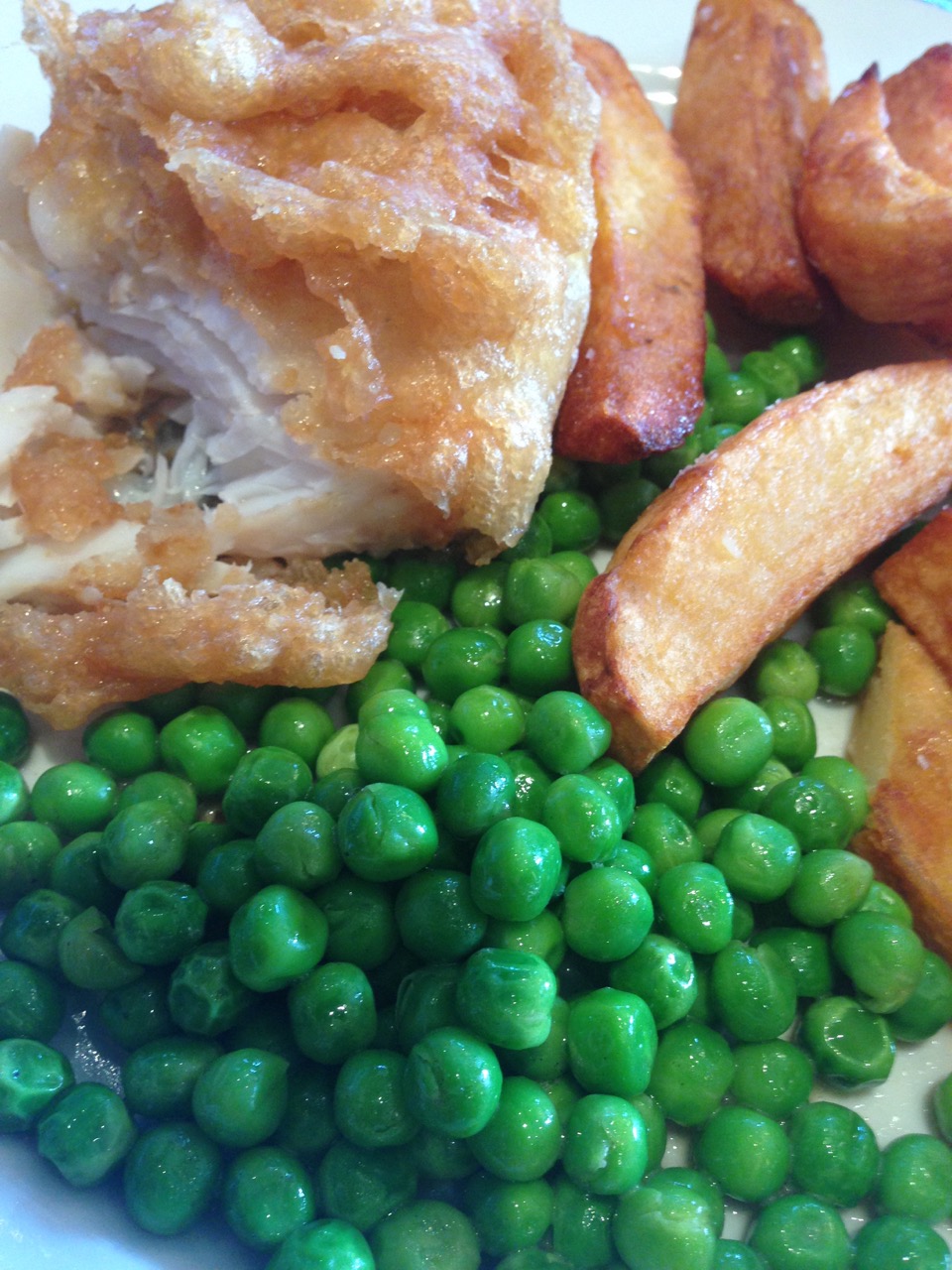 We take great pride in our traditional favourite, hence why we have completed a course at the National Federation of Fish Fryers.
Using locally sourced potatoes and sustainable Atlantic cod, served in a cardboard tray with a full size wooden fork. We have the option of mushy or garden peas and a sauce table.
Prices from £7.50 per serving for Fish and Chips.
This can also be served for your wedding breakfast with a homemade tartar sauce, chunky white bread and butter and of course a lovely pot of tea.
The Great British Seaside
We all love going to the British coast, on a summer's day. Nothing can beat a cheeky punnet of chips or a classic ice cream cone. See below for some of Serendipity's sea inspired favourites.
Starters
Popcorn Cockles W/Chilli Mayonnaise
Scampy Bites W/Tartar Sauce
Traditional Prawn Cocktail in a Vintage Sundae
Mains
Beer Battered Cod or Haddock W/Chunky Chips
Cod & Crab Cakes W/Wedges
Posh Fish Finger Sandwich W/Mint Pea Mayonnaise
Fresh Dressed Cromer Crab
Desserts
A Naughty Knickerbockerglory
An Overflowing Ice Cream Sundae W/Traditional Waffle, Sauces and Nuts
Ice Cream Served in a Traditional Sugar Cone, from our Vintage Ice Cream Bike.