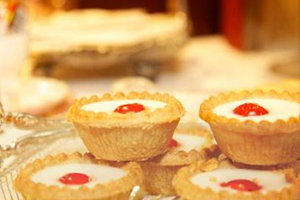 "Tea, the great comforter, warmer and reviver of the soul"
If you're looking for a funeral caterer in Suffolk. At Serendipity Street we pride ourselves on our reliability, care and attention to detail. We understand how important this is at such a sad and difficult time for yourself, family and friends.
You can trust in us to have everything ready for your return, including fresh wild flowers from our farm. Everyone and everything will be taken care of, allowing you to spend time with your family and friends.
We offer two buffet menus
Afternoon Tea £12 per head
Delicate finger sandwiches or small buns – choice of 4 fillings
Cheese straws
Quiche
Homemade scones, pot's of jam & clotted cream
Beautiful cupcakes or table cakes
Unlimited tea & coffee
Cloudy lemonade served in a glass urn with tap
All served on vintage china & glass tumblers
Jam pot flowers
Choice of napkins
A Full High Tea £13 per head
Delicate finger sandwiches or small buns – choice of 4 fillings
Honey and mustard glazed sausages
Pork or game pies
Cheese straws
Homemade scones, pot's of jam & clotted cream
Beautiful cupcakes
Unlimited tea & coffee
Cloudy lemonade served in a glass urn with tap
Served on vintage china & glass tumblers
Jam pot flowers
Choice of napkins
Discount will apply for over 50 guests