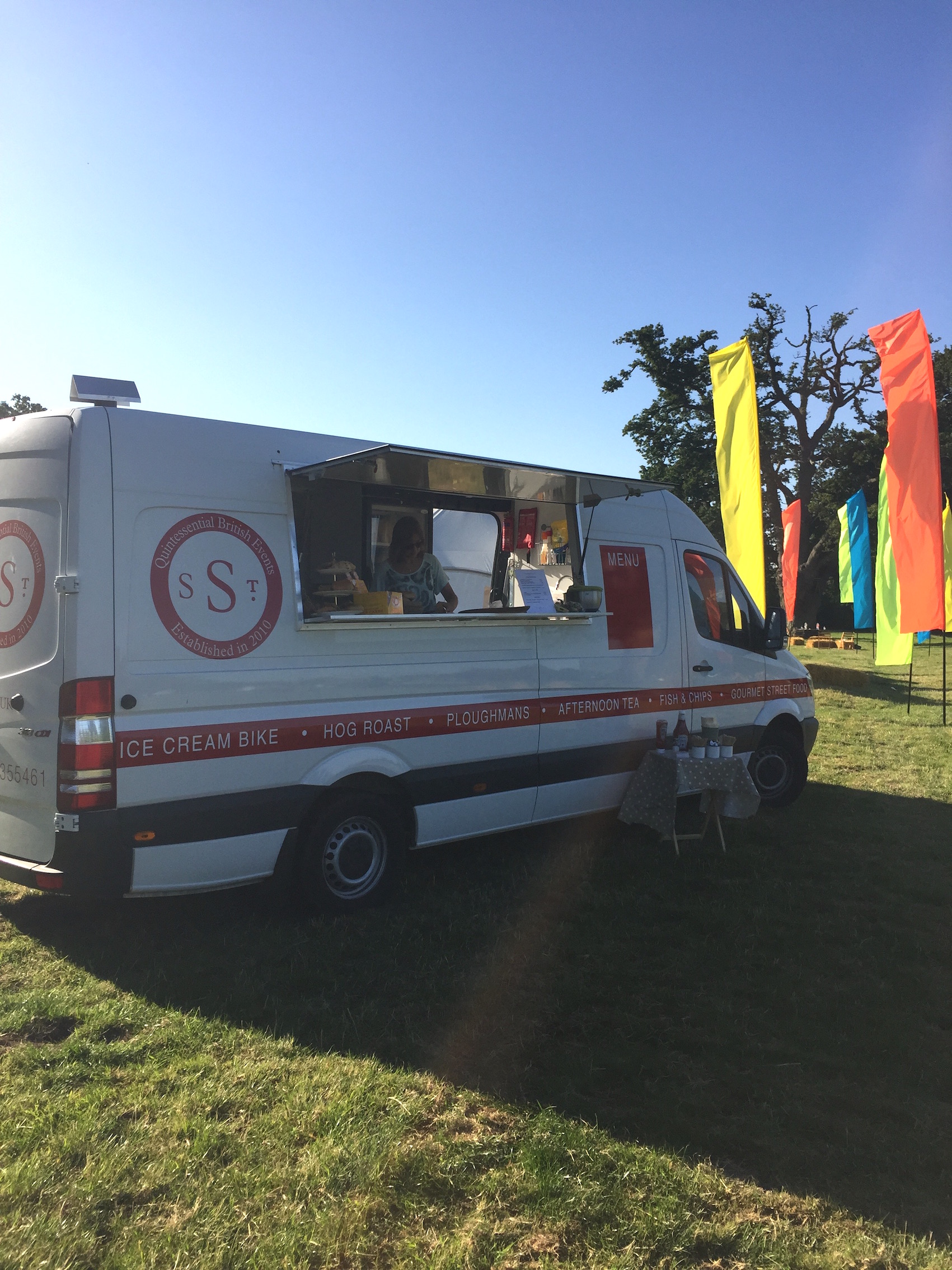 It's all in the name and being inspired with flavours of the world. We would love to show off our culinary skills in our Souper Douper Catering Van.
Here's a few of our themed menus for you to look over.
Brick Lane Market
If you've ever taken a stroll down this inspirational corner of London. You can probably still smell the sweet air of a Foodie Heaven.
Cubin Sandwich Made With Gammon, Cheese, Pickles Finished With A Drizzle Of Mustard
Corn Dogs With Sweet Potato Fries
Slow Cooked Deep South Barbecue
Fish Tacos With A Corn Tortilla And A Ranch White Coleslaw
Veggie Spicy Nachos With A Choice Of Toppings
Chicken Satay Served A Peanut Dip
Pad Thai And A Sweet Chilli Sauce
Piri Piri Prawns With A Harissa Cous Cous, Sour Creme And A Wedge Of Lime
To top it off how about an American Favourite Funnel Cakes or an overflowing Serendipity Sundae.
Starting from £12 per guest
Summertime BBQ
We may not have the weather for it all year round, but if we do one thing well – it's the BBQ. We serve simple but oh-so tempting, with all the trimmings
British Beef Burgers w/ Brioche Buns
Traditional Local Pork Sausages w/ White Soft Finger Rolls
Barbecue Chicken Drumsticks
Spicy Veggie Burgers w/ Brioche Buns
Portobello Mushroom w/ Monterey Jack
Served with a selection of Salads, Potato Wedges and Pickles
Please see our Sides menu for details.
Starting from £9 per guest
Holiday Favourites
Holidays expand our minds and our taste buds. With our newly acquired Serendipity Street Gourmet Street Food Van we can provide a fantastic nostalgia for your senses
Chicken, Goat or Vegetable Curry w/ Fragrant Coloured Rice
Paella w/ Chicken, Prawns & Chorizo
Mexican Chilli & Nachos
Beer Battered Cod or Haddock w/ Chunky Chips
Lamb & Beef Koftes in Home-Baked Pittas