We source our traditional ice cream from Lakenham Creamery based in Norfolk and you can choose from the following flavours: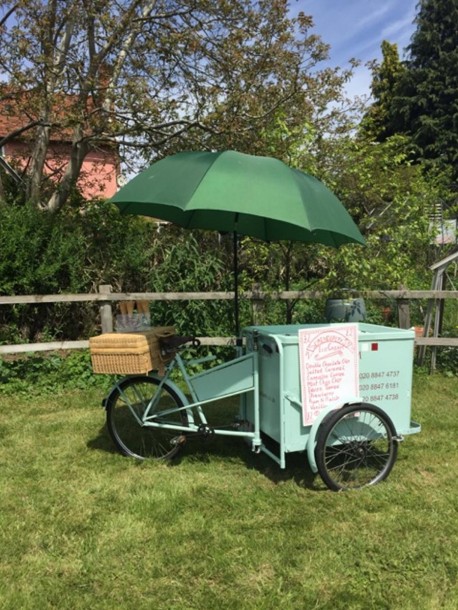 French Vanilla
Double Strawberry
Belgian Chocolate
Cointreau Mandarin
New York Coffee
Chocolate Choc Chip
Crema Pistachio
Almond Toffee Crunch
Jamaican Rum & Raisin
Rich Butterscotch
Coconut Cream
Maple Walnut Fudge
Mint Choc Chip
Mango Alphonse
Chocolate Orange
Fruits of the Forest
Vanilla & Black Cherry
Christmas Pudding
Apricot & Brandy
Raspberries & Cream
Passion Fruit
Zabaglione
Stem Ginger
Sweet Spice & Nutmeg
Blueberry
Lakenham Creamery also supply the Sandringham Estate: The Norfolk retreat of HM The Queen. So if it's good enough for The Queen…
Our hire prices start from £250 (if you already have a wedding booked with us) and you can choose any combination of flavours to be served in traditional ice cream cones. The bike will be staffed at all times and this service is available for 3-4 hours per booking.
Perfect for any summer event.
Feel free to comment on here or get in touch direct if you would like to enquire for availability.