150 Years of Wonder
2015 is the year that Lewis Carroll's much loved children's story, Alice in Wonderland, celebrates its 150th anniversary…
So much inspiration has been drawn from the story over the years that it's not just an occasion to celebrate the literature itself but also the style and frivolity that it's created when planning an event. From corporate events to something as simple as a tea party – the fanciful styling of Carroll's imagination is a go-to theme.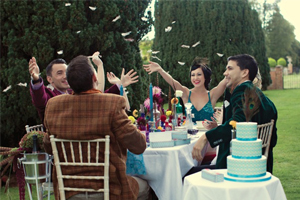 Surely we've all been invited or at least heard of a mad hatter's tea party?
The moment you close your eyes, you can see the vivid combinations of fine vintage china, woodland surroundings, curious miniature bottles and perhaps, creatures in teapots.
Take a look here for some of the original illustrations, found on the British Library's website: Click here
There's plenty going on to celebrate throughout the year but our favourite thing of all is the special edition that has been published: Vivienne Westwood designed the front cover and illustrated the end pages, demonstrating her fabulous take on the children's book.
You can find our more, by clicking here.
We love combining alternative catering and styling options. So, if you're planning a mad hatters tea party or any other event this year, be sure to give us a call to see how we might be able to help you create your very own wonderland.