Another Vintage Goodwood
Unfortunately I didn't get to go to this one. People were dressed up again in their vintage garb, but this time it was for old fashioned car races.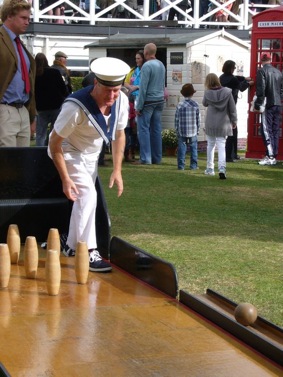 Cars over 100 years old that look like Chitty Chitty Bang Bang. They race around the track like the Wacky Races. From vintage Fords to magnificent Astons the it people of the olde worlde car scene get together and have a fab time.
One couple Oli and John have been going for years with their boys. Dressed up in different vintage clothes each day, Oli has the time of her life being a fashoinista. And John races one of the cars and usually wins, how cool is that.