Babycham Glasses
One of our most searched for products is the classic Babycham glass and we love it too. The iconic coupe glass familiar on the set of old Holywood movies. Apparently the original coupe glass shape was modeled on the breast of  Marie Antoinette.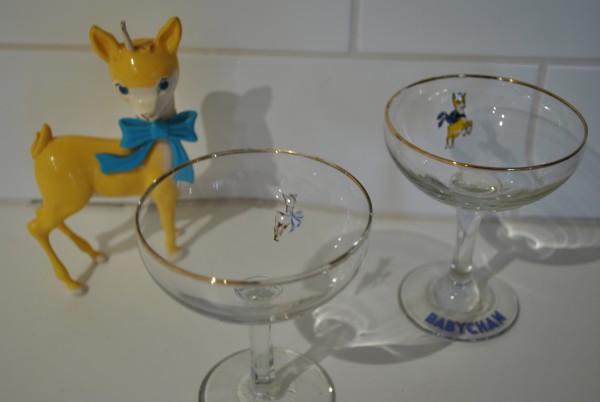 There has been a few designs of the Babycham glass, first three standing 11cm high and Babycham logo to the base. In the 1950's Bambi was white, facing right along with a hexagonal glass stem. The 1960's glass Bambi turns gold, facing left and a hexagonal stem. In the 1970's there is the familiar coupe glass with a gold, right facing Bambi along with the straight stem. The other 1970's design was a flute glass, 15cm high with the classic 1970's Babycham logo and wording on the side of the glass.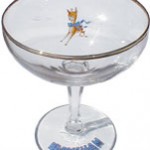 I grew up in the 70's where we had the forbidden glass cupbard stacked high with untouchable Babycham  glasses and other precious items. Pictured above is our beloved  plastic Bambi figurine, altho a little broken. I'm not sure where he came from but he's now been handed down to me. The figurines where used to promote the products in bars and pubs during the 60s, 70s and 80s.