Bridal Experience
This Sunday we will be joining the Eventnet folks for a Bridal Experience. in Chelmsford.
If you are interested you'll have to get in touch with Karen today.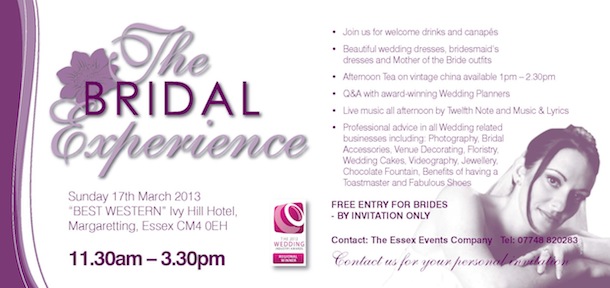 If you're free and planning a wedding in the near future, this is a one stop shop. Full of East Anglia's finest wedding community.