Cheese and Rosemary Sables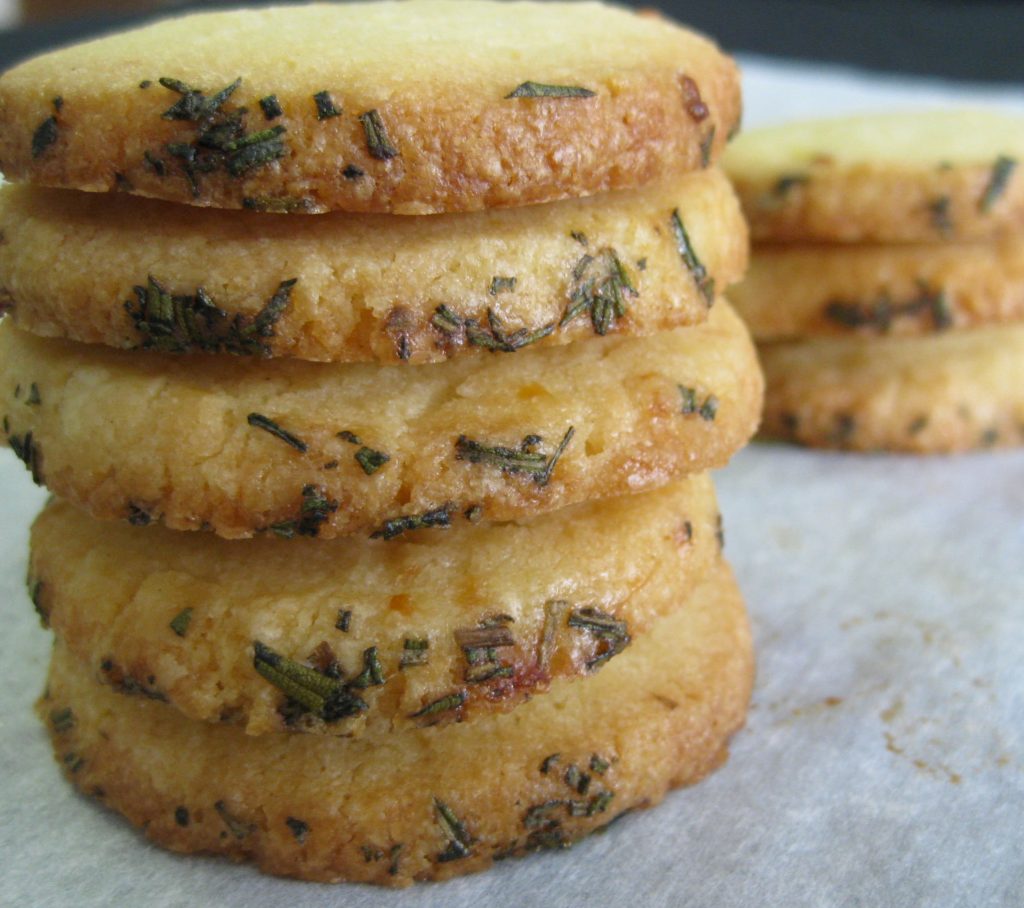 An ideal recipe for a party canapé, something to have in the cupboard for a little savoury snack or wrapped as a gift for friends and family.
They are tangy, crisp, melt in the mouth indulgences (there's a reason they are one of Serendipity Street's favourite canapés to make and serve).
All you will need for 30 or so of these little treats:
100g softened butter
100g self-rising flour
100g strong hard cheese, grated (50/50 Parmesan and vintage cheddar works well)
A pinch of cayenne pepper
1tbs fresh rosemary needles, finely chopped
A pinch of salt
To make:
Preheat the oven to 350° F (180° C). Whizz all the ingredients (except the rosemary and salt) together in a food processor, or rub them together with your fingers. Form into a roll, wrap tightly in clingfilm and put in the fridge for 20 minutes to firm up (this makes cutting it easier).
Cut into thin slices and place them on a parchment-lined baking sheet. Cook for 12 to 15 minutes, until golden on top.
If you want to add rosemary salt, grind the rosemary needles in a mortar with a pinch of salt and add a small sprinkle onto the sables when they come out of the oven. Alternatively, roll the dough in the mixture before slicing to creating a uniform rosemary-salted edge.
Cool on a wire rack to let them crisp up.
Tuck in. Got to test they are good to serve of course…