Shortbread with Candy Centers
In our house we love to bake and this Sunday we crushed up some sweets and made shortbread with a little more flour than usual and hey presto, we couldn't stop eating these little treats. Please see recipe below, if you dare …
Ingredients
4oz or 100gms Butter
4oz or 100gms Sugar
1 Egg, beaten
Few drops of Vanilla Essence
9oz or 225gms Plain Flour
9oz or 225gms Coloured Crushed Boiled Sweets (you may need more or less)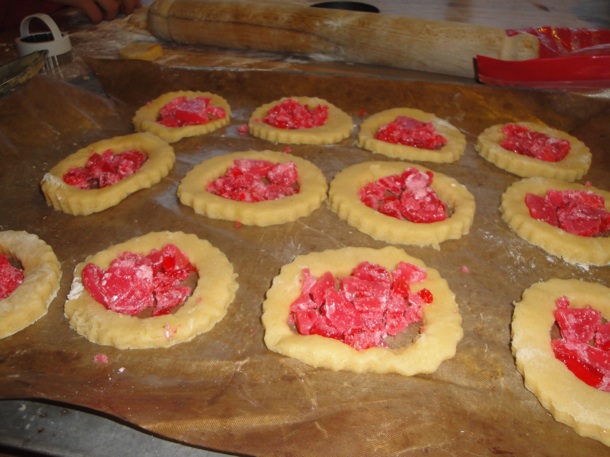 Method
Pre-heat the oven to 180C, 375F, Gas Mark 5.
Cream together the butter and sugar, then add the egg and vanilla essence.
Sift and stir in the flour and mix to a soft dough.
Roll the dough out on a lightly floured surface to around 3mm thick.
Cut into shapes with a cookie cutter and using a smaller shaped cutter to cut out the middle.
Transfer the cookies on to a baking tray lined with baking parchment paper and place the crushed  sweets in the middle of each biscuit. Makes about 24 biscuits.
Bake in the oven for about 12 minutes or until the sweets have melted and the biscuits are lightly golden in colour.
Leave the biscuits on the baking tray to cool, for 10 minutes.