Vintage 2011
What a jolly good time we all had at Vintage this year. Three days at the Southbank in London dressed up in 60's and 40's attire, with hair by Batise and make up by Benefit we felt like starlets from a film set. This is one of the most exciting things of being at Vintage. Everyone loves the dressing up scene and how it makes us all feel. We met some lovely people, our neighbour Lucy from Dead Man's Glory was great fun. Lucy's style is 50's rockabilly and she wore some great Union flag clothes.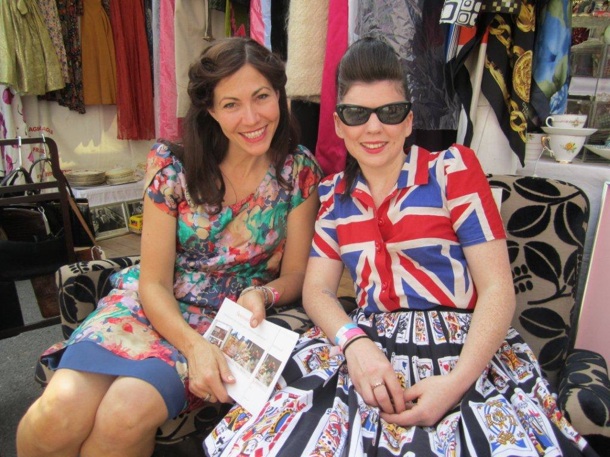 Now don't get me wrong it wasn't all a jolly we worked very hard selling, promoting Serendipity Street and organising china hire in the blazing hot sun. Having stood every day my poor feet really hurt and my Chanel shoes were often kicked off  under the counter …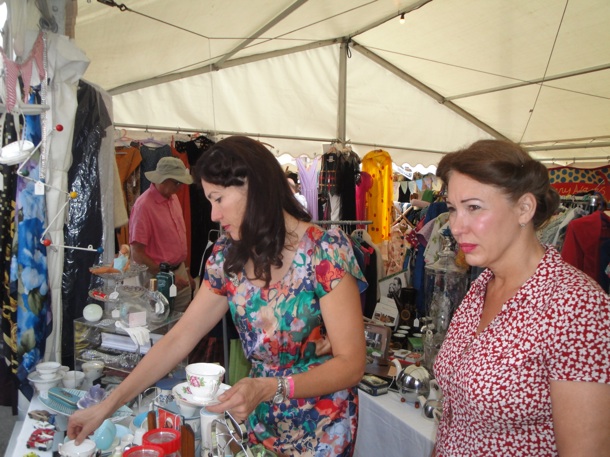 We sold lots of trio sets, cake stands, jelly moulds, soda syphons and a few kitsch things. Tom Keane came along from Chiswick Auctions with a few show stoppers including Sir Stirling Moss's racing suit from the 70's along with his wife's matching suit, Jennifer Saunders Moschino and Dolce and Gabanna jackets from her programme Absoulutely Fabulous and a pair of 1930's cinema seats.  Lots of people stopped by to chat about their collections to Tom.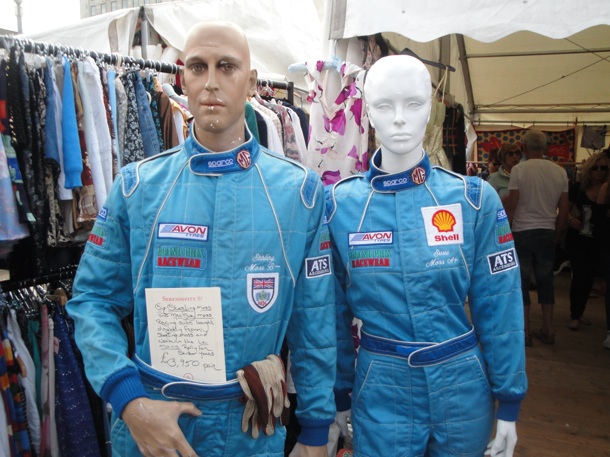 On Saturday evening we went for a fish finger sandwich from the Flying Ducks, served from an amazing restored vintage caravan. A 1980's classic teatime treat. There was also high tea being served in one of the marques with beautiful vintage china.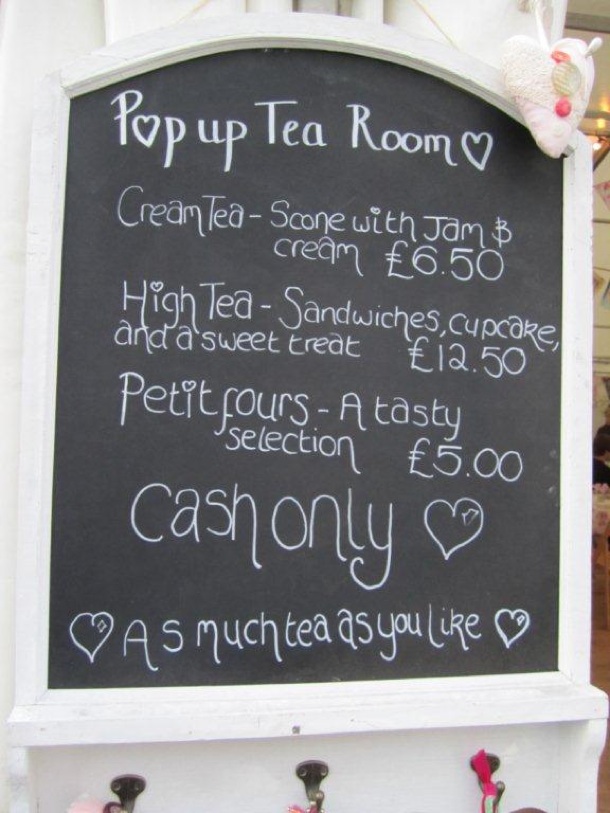 Sadly we missed the music scene in the evening as we were all too tired, but maybe next year I'll be able to catch up with Adam Ant, who was playing.