Wonderland Wedding
We did it … we styled a beautiful event for Suzie and Nick at The Weir in London last weekend. The weather was perfect.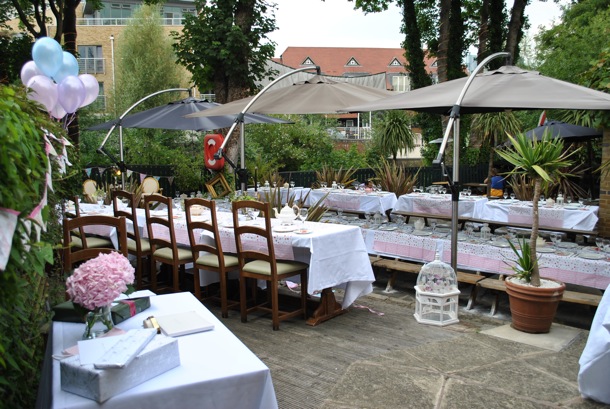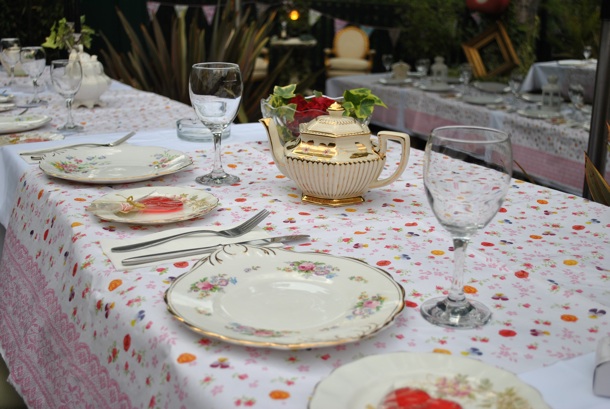 Based on an Alice in Wonderland theme, Suzie wanted something fun and quirky to incorporate vintage china, candelabras, chandeliers and a good photo backdrop. The budget was tight but we all ran around and conjured up a beautiful wedding.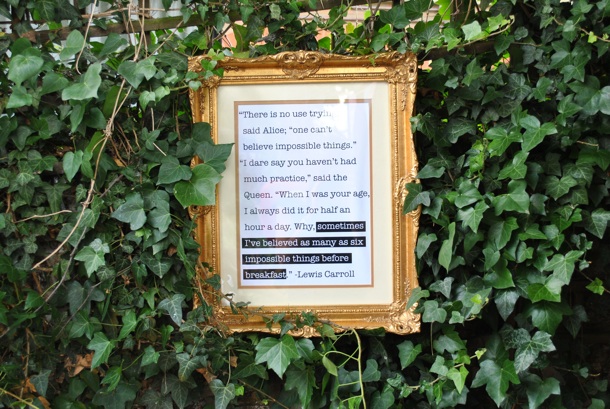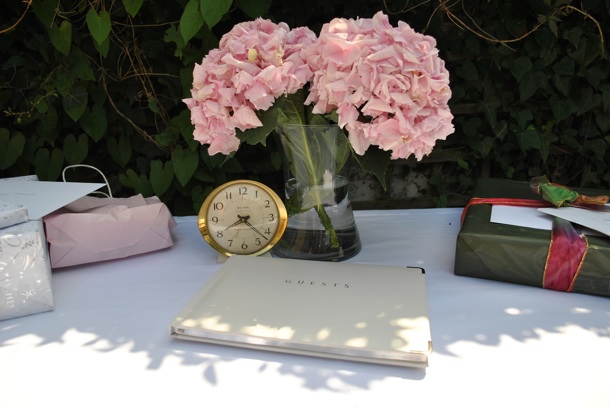 We also had our very own Alice in Wonderland serving the cakes which was a lovely surprise for the guests. I will post pictures later but Alice and the bride both wore stripy tights. The lemon cupcakes where decorated with eat me tags, small playing cards and white rabbits. I think my favourite piece was the gilt frame with words taken from the Lewis Caroll book.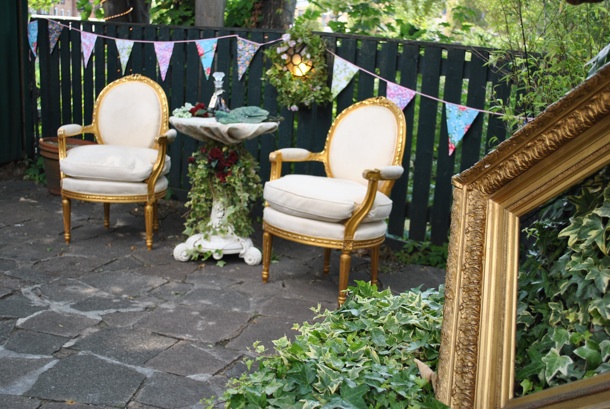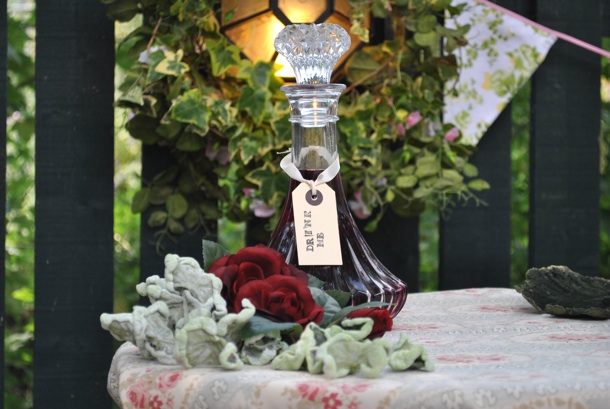 All the best to Mr & Mrs Samuels for a wonderful future together and thank you for asking Serendipity Street to style your event.