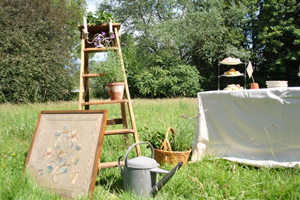 Our passion for all things vintage has fueled our Vintage Prop Hire collection of furniture and accessories. For brides, event planners, designers and photographers; in fact anyone who wants to add a cool, vintage look and feel to their wedding or event. We have an ever expanding range of beautiful props, please see our inventory below.
Being in Suffolk, country weddings are the ideal setting for a little vintage twist and the possibilities are endless. Dressing your tables with vintage china to decorating your venue with props around your chosen theme.
Serendipity Street is bursting with ideas and we would love to share our collection with you. Please do get in touch for a friendly chat about your event.
Vintage Inventory
Vintage China Hire
Cups & Saucers
Tea Plates
Milk Jugs
Sugar Bowls
Sugar Tongs
Sandwich/Cake Plates
Dinner Plates
Decorative Platters
Tea Pots China
One Tier Cake Stands China
One Tier Cake Stands Glass
Two Tier Cake Stands China
Two Tier Cake Stands Glass
Three Tier Cake Stands China
A Yellow Lemonade Drinks Urn with Tap
 Glassware
Bon Bon Dishes Large
Bon Bon Dishes Small
Medium Jugs
Sherry Glasses
One Tier Cake Stands
Two Tier Cake Stands Glass
Various Jelly Moulds
Various Storage Jars with lids
Large Glass Display Bowls
Vases
Bottles
Jugs
Glass Dressing Table Trays
Glass Drinks Infuser Jars with tap
Old fashioned Milk Bottles
Silverware
Knives, forks, dessert spoons, cake forks and tea spoons
Candelabras
Champagne Buckets
Chairs
A pair of 19th century French armchairs(Pale blue)
A pair of 1960's kitchen chairs(Pale Green)
A pair of Lloyd Loom Green Chairs
Chaise Lounge
A Small School Chair (Pale green)
Deck Chairs
Tables & Shelves
Cream Painted Triangle Table
Wooden Hostess Trolley
Wooden Nest of Tables
3 Pine Folding Shelves
1950's Desk (Pale green)
Furniture
1940's Pine Chest of Drawers
Oak Writing Desk
Wooden Plant/Cake Stands
A Small Cream Metal Table with Two Chairs
Accessories
A Vintage Childaw Tailors Dummy
A Yellow Lemonade Drinks Urn with Tap
Perfume Bottles
Selection of Costume Pearls & Jewellery
Gilt Frames
Wavy Mirror
Large Antique Picture Frames
Picnic Baskets
Wooden Artist Easel
Vintage Books
Vintage Olympia Typewriter
Mantel & 60's Alarm Clocks
Enamel Sugar Tin (Pale Blue)
1960's Cream EAR Radio
Wooden Music Stand
Selection of sheet music & old vinyls
1950's Record Player
Vintage Board game Collection
Gum Ball Machine on Stand (pink)
Vintage Wooden Apple Crates
Stone Urns
Large Fabric Trunk
Small Leather Suitcases
Large Leather Suitcases